Downhill Trips to Utah
MBmania's 4 day DH trips to Southern Utah are up and running for the summer. The snow has melted and the trails are open. Join us for 4 days of impecable scenery and epic rides as we head out to "color country".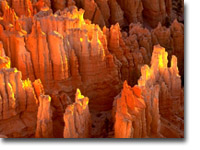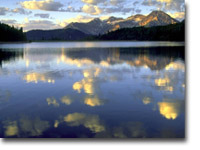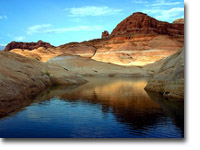 -Schedule
   -Description
   -Questions: info@mbmania.com

Sunday Fun Ride!
Every Sunday Mountain Bike Mania / Alpine Bikes and Beyond is hosting a Fun Ride. We will break out the van and trailer to shuttle some of our favorite local trails. There's no fee, but we ask that everyone pitch in a couple bucks for gas if you can swing it.
Meeting place is our bike shop in Alpine. Call or Email for details and times:
info@mbmania.com
(619)-445-3182
MBmania Products online
Coming soon, you will be able to purchase Downhill products online at the MBmania.com website! We will be carrying a full line of products we endorse. We won't stock an item that hasn't proven itself capable on our many demanding DH courses which we ride and shuttle.
MountainBike Mania recognition throughout the world!
If you haven't allready, pick up a July copy of "Mountain Bike International". There is a cool write up on us on page 17! The June copy has some behind the scenes shots of our upcoming video, "On any given Weekend". (Read Article)

Video Production update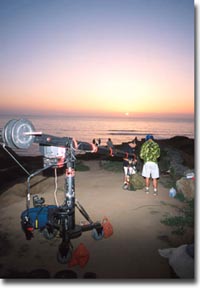 Our long awaited video is nearing completion! We expect another month in the editing bay with Bill Roberts, our camera man, director, producer, male stud, etc... We have been working diligently for the last year on this project and will be glad to see it completed. We are making every effort to include footage and scenes of all you guys, but we have to keep the video under 45 minutes long. Questions or suggestions please email: info@mbmania.com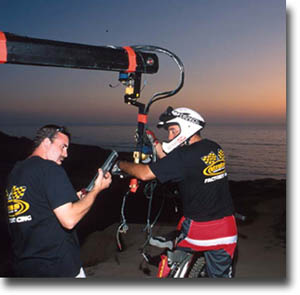 -Aug. 25, With our video, Any given Weekend, nearing competion, we are in a position to begin pre-selling copies. Large companies have taken an interest and are laying plans to purchase large quantities over the next couple months. We will use the funds to finalize production, and begin retailing tapes. MSRP will be a special introductory price of $19.95. We will soon be adding an online purchasing page, until then please email us regarding purchases at: info@mbmania.com
(Business's, email us for pricing and bulk rates at: info@mbmania.com)

New Sign up page
We have just finished building a new sign up page for our special events. This will allow you to easily sign up for any special event online!
Email Humor...
Local XC rider Keith Finch felt compelled to email MBmania regarding his thoughts towards the shuttle service mbmania provides: (Read Article).

MBmania sent, what we consider, a hilarioulsy sarchastic reply: (Read MBmania's reply).

Appearantly Keith Finch took this personally and proceeded to foward the MBmania reply to multiple address's before it made its way back to MBmania. Though, in forwarding this email to people, Keith conviently left out the original message which he sent to MBmania, so we felt it would only be fair to let everyone read the whole thing - Sorry Keith if you have been offended, but we here at MBmania love a good laugh, and you provided it! Hope to see you on the trails!!!
Cheers, from MBmania staff.