Destinations
The blueist of skies
The freshest air
Utah landowners that just don't care
Gnarly downhills that seem to never end
Girls in bars, you'll never see again
Campfires and beer it's sad but true,
If your home on the couch, it sucks to be you!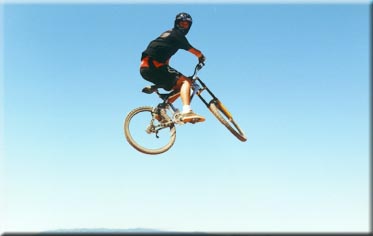 ---
Utah
Utah trip:
Four days of epic downhill!!!
Included are trail guides (us), all day downhill shuttles to back country trails, expert mechanical and technical service and advice, and best of all - good company!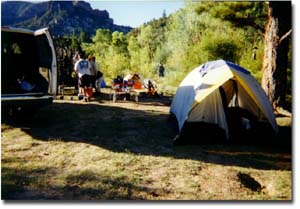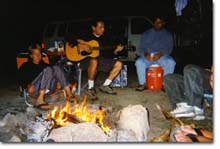 Sleeping accomodations: We camp in a secluded valley near the end
of one of the many downhill trails you will be riding. Those who wish not to camp will be dropped off at a local motel / hotel of there choice in the nearby town of Cedar city or Parowan Utah, and will be picked up each morning to ride - though we highly recommend camping!
Food: Mountain bike mania will be including a dinner for those whom are camping with us. All other meals are your responsibility. We will be making regular stops in the local towns for supplies....

As far as driving, sit back, relax, and
Leave the Driving to Us!!!